Pacific States Felt and Mfg. Co., Inc. has installed a 2-axis automated Acu-Gage System at their corporate facility in Hayward, CA setting new efficiency and volume standards in tooling and parts production.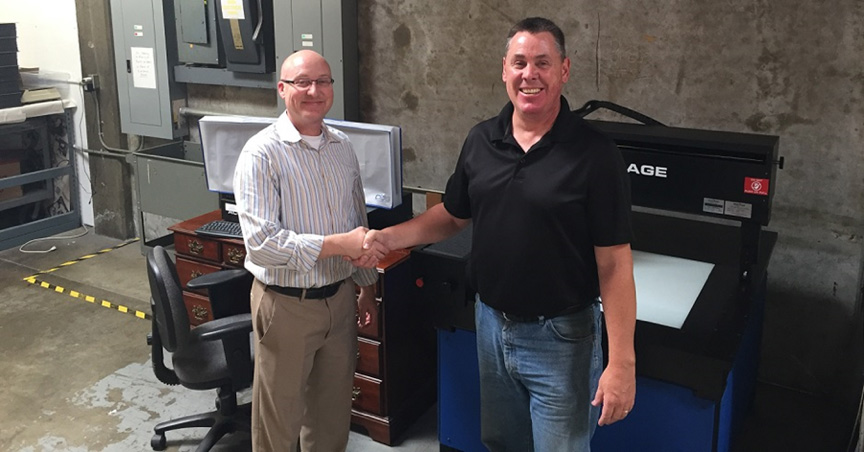 Pacific States Felt Operations Manager Robert Perscheid (L) and Acu-Gage Systems President Jack Kane (R).
With a measuring capacity of 24" x 24", this Acu-Gage system is configured with the IK5000 programming software running on Windows 7, a digital color camera incorporating video edge detection reading, encoders in X/Y that read to .0001mm (that's 4 millionths of an inch!), 2-axis CNC motion control, programmable zoom, programmable LED top and bottom illumination, and automatic data capture to Excel.
Pacific States Felt CEO and President Walter Perscheid notes, "We're pleased to add the Acu-Gage System to our company and quality control department. This system improves all our capabilities to inspect and measure tooling and parts throughout the production process. Acu-Gage's superior edge detection and precise measuring improves our ability to qualify and approve parts prior to shipping. This is essential for us to meet our goals of supplying quality parts to all our customers."
Acu-Gage Systems President Jack Kane adds, "We are very pleased to announce the Acu-Gage installation at Pacific States Felt. I've been talking with Walt Perscheid for a significant time about adding an Acu-Gage to his quality program, and I am excited that Pacific States Felt has reached this critical point in their business cycle. This highly advanced Acu-Gage can make a positive contribution to their business and I'm looking forward to supporting Walt's team for many more years to come."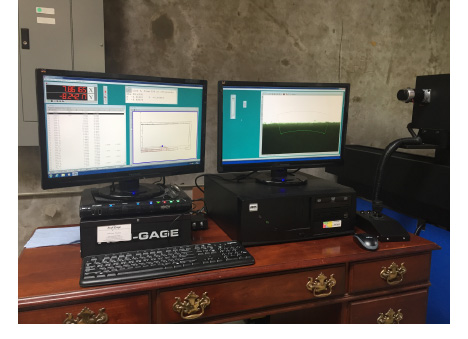 Pacific States Felt sample as seen on the Acu-Gage system with an LED backlit profile illumination and programmable LED top lighting.
About Pacific States Felt
Uncompromising quality and dependable customer service are two of the many reasons why Pacific States Felt & MFG. Co., Inc. has been a leader in the fabrication industry since the early 1920s. PSF is a family owned business, with the fifth generation of the family actively involved. A full line of non-metallic gasket materials and a state-of-the-art cutting facility creates the perfect choice for all of your converting jobs, both big and small. For more information, visit the company's website at: www.pacificstatesfelt.net, call their corporate office at (800) 566-8866, or write to the company at 23850 Clawiter Road, Suite 20 in Hayward, CA 94545.
A Few Facts about Acu-Gage Systems' Customers
There are well over 1,000 Acu-Gage Systems installed worldwide, in a variety of applications where traceable, precise production measurements are demanded. These include medical devices, printed circuit board, die cutting and die making, automotive, aerospace, molded plastic, and laser machined parts.