A 3-axis automated Acu-Gage system installed at National Steel Rule's corporate facility in Linden, NJ has made a big impact on quality assurance. Not surprising when you consider the capabilities. This Acu-Gage has a measuring capacity of 24" x 24" x 4", and is configured with the IK5000 programming software running on Windows 7, a digital color camera incorporating video edge detection, 3-axis CNC, programmable zoom, Z-Axis AutoFocus, programmable LED top and bottom illumination and automatic data capture to Excel.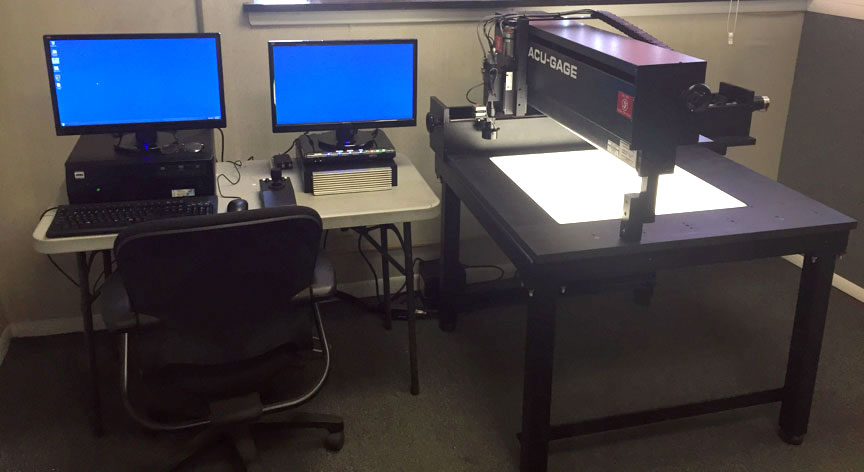 **Acu-Gage Model AG24-3-LM53 automated video coordinate measuring machine in the National Steel Rule quality lab.
Alexander Heucke, Manufacturing Engineer at National Steel Rule said, "The Acu-Gage has allowed us to examine our products and tooling like never before. We're now able to identify and correct potential problems before they are even visible to the naked eye. We're using our machine for incoming inspection, quality control and product R & D."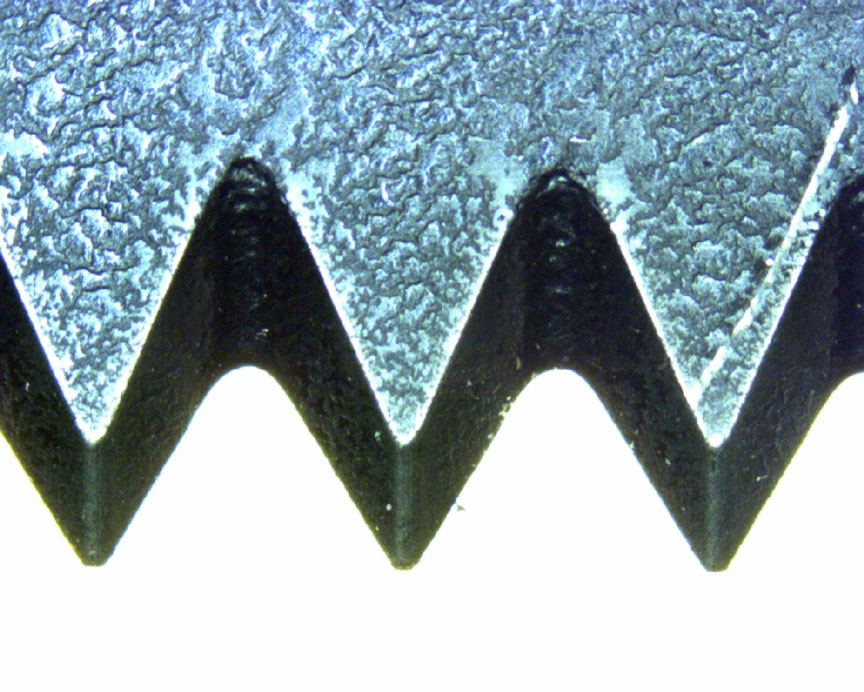 **National Steel Rule sample as seen on Acu-Gage System with an LED back lit profile and programmable LED surface illumination.
Jack Kane, Acu-Gage Systems President, said, "We are very pleased to announce the Acu-Gage installation at National Steel Rule. I've known Ed Mucci throughout our almost 30 year involvement with the IADD, and I am excited that National Steel Rule is at a point in their business cycle that this highly advanced Acu-Gage can make a positive contribution to their quality program. I am looking forward to supporting National as they grow their business."
About National Steel Rule
National is the leading manufacturer of rotary and flat die rules in the world with sales on six continents. "We strive to be on the cutting edge of technology in regards to our industry. Therefore, we spend a tremendous amount on research and development work. This has yielded new products and new procedures which help our customers and the industry in general. It is the desire to constantly strive to improve that has enabled National to grow every year it has existed." Said Ed Mucci, President. For more information, visit the company's website at www.steelrule.com or call their corporate office at (800) 922-0885.